First Choice Conveyancing
First Choice Conveyancing deals with property conveyancing for clients all over Victoria. We have a combination of full time and part time conveyancing staff to masnage your file and look after your interests. Our staff are experienced and able to work through any issues thast may arise during the conveyancing process.
First Choice Conveyancing also has the added advantage of working closely with Makin & Kinsey Lawyers to work on your behalf if any problems arise.
First Choice Conveyancing holds a Conveyancer's Licence under the Conveyancing Act 2006 (Vic) and is is a member of the Australian Institute of Conveyancers (Victorian Division)
First Choice Conveyancing also has a Trust Account that is audited twice each year by a Registered Auditor.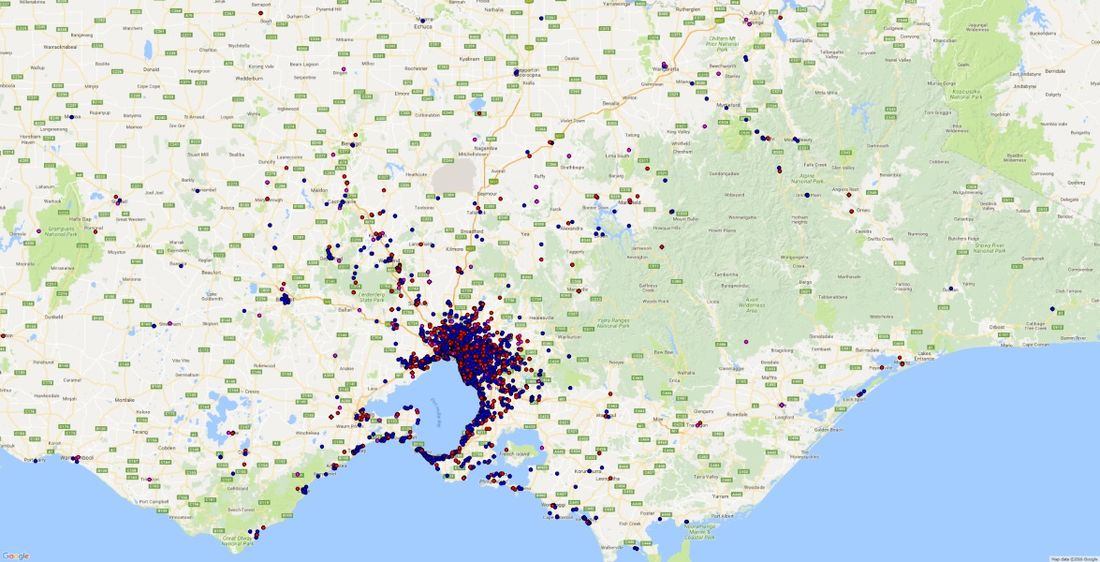 This map of Victoria shows the properties First Choice Conveyancing has managed over the previous several years. You will see that although we are Melbourne based we also have helped clients throughout Victoria. As our loyal clients have moved to different locations they have come back to us for their conveyancing needs.
---
Makin & Kinsey Lawyers

Makin & Kinsey Lawyers are available to give First Choice Conveyancing clients advice on a wide range of issues, primarily focusing upon Wills and Estates, Property Law, Commercial Law and Family law.

Because we operate alongside First Choice Conveyancing we can quickly assist with any problems that may arise with your conveyancing matter or help you with general property advice.

We pride ourselves on the friendly, efficient and professional service that we have provided to hundreds of our clients over many years.
We would be happy to talk to you about your conveyancing or legal needs.
Call us on 03 9696 9417